Having spent the last 20 years in the world of educational technology working on products for educators and students, I have learned to understand teachers and administrators as designers themselves, who use a wide set of tools and techniques to craft learning experiences for students. I have come to believe that by extending this model and framing all users as designers, we are able to mine our own experiences to gain a deeper empathy for their struggles. In doing so, we can develop strategies to set our user-designers up to successfully deal with change and uncertainty.
If you are a designer, or if you have worked with designers at any time in the last decade, you are probably familiar with the term "design thinking." Typically, design thinking is represented by a series of steps that looks something like this:
There are many variations of this diagram, reflective of the multitude of ways that the process can be implemented. It is typically a months-long undertaking that begins with empathy: we get to know a group of people by immersing ourselves in a specific context to understand their tasks, pain points, and motivations. From there, we take stock of our observations, looking for patterns, themes, and opportunities, solidifying the definition of the problem we wish to solve. Then, we iteratively ideate, prototype, and test solutions until we arrive at one we like (or until we run out of time).
Ultimately, the whole process boils down to a simple purpose: to solve a problem. This is not a new purpose, of course, and not unique to those of us with "Designer" in our job titles. In fact, while design thinking is not exactly the same as the scientific method we learned in school, it bears an uncanny resemblance: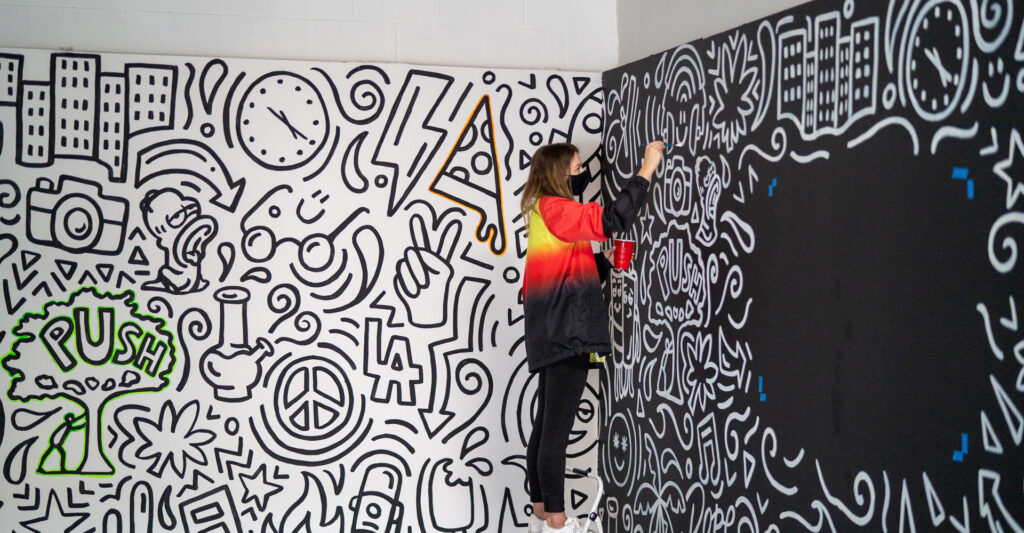 By placing design thinking within this lineage, we equate the designer with the scientist, the one responsible for facilitating the discovery and delivery of the solution.
At its best, design thinking is highly collaborative. It brings together people from across the organization and often from outside of it, so that a diverse group, including those whose voices are not usually heard, can participate. It centers on the needs and emotions of those we hope to serve. Hopefully, it pulls us out of our own experiences and biases, opening us up to new ways of thinking and shining a light on new perspectives. At its worst, when design thinking is dogmatically followed or cynically applied, it becomes a means of gatekeeping, imposing a rigid structure and set of rules that leave little room for approaches to design that do not conform to an exclusionary set of cultural standards.
Its relative merits, faults, and occasional high-profile critiques notwithstanding, design thinking has become orthodoxy in the world of software development, where not using it feels tantamount to malpractice. No UX Designer's portfolio is complete without a well-lit photo capturing a group of eager problem solvers in the midst of the "Define" step, huddled together, gazing thoughtfully at a wall covered in colorful sticky notes. My colleagues and I use it frequently, sticky notes and all, as we work on products in EdTech.